Financing
PayPal Credit: Buy Now, Pay Over Time With Flexible Financing Options!
PayPal Credit is a line of credit issued by Synchrony Bank. This payment method is similar to a credit card in that it allows you to pay for purchases in multiple payments over time, rather than one payment upfront. Anyone with a PayPal account is eligible to apply for PayPal Credit, and the application is quick and easy. Once you are approved, PayPal will give you a credit limit of at least $250.
To apply, simply select the PayPal option during checkout, and click "Apply Now" in the PayPal Credit box. (see below)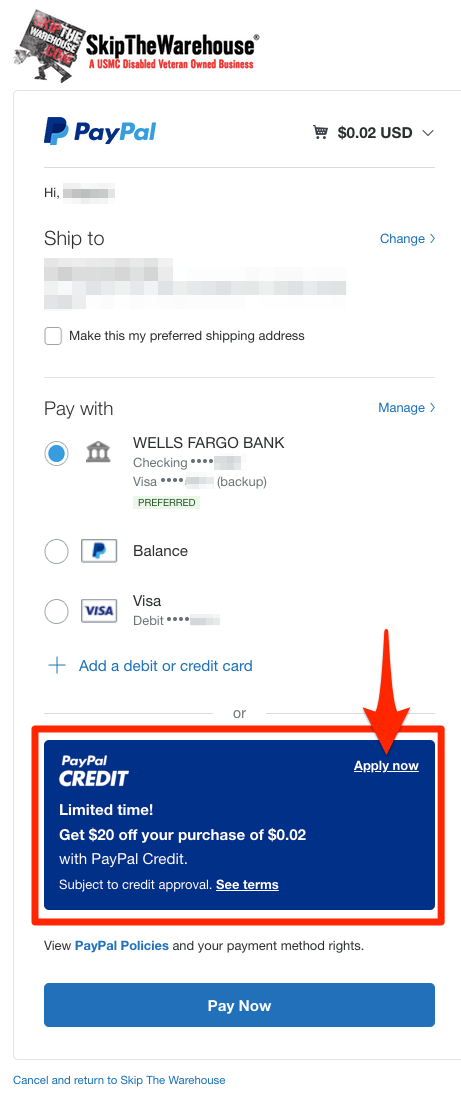 Once your application has been approved, you may use PayPal Credit to make a purchase. Simply select "PayPal Credit" as your payment option inside PayPal in the "Pay with" section.
For a more comprehensive list of Frequently Asked Questions regarding PayPal Credit,
click here
.