About Us

WHO ARE WE
Skip The Warehouse is a United States Marine Corps War Veteran Owned HVAC Supplier. We take pride in our military roots, we love God, Country and Corps. Our business Partners and Customers know that we demand strength, quality, and longevity from our products, and go to great lengths to ensure those demands are met. We live by our values of Honor, Courage, Commitment and Integrity. We are true to our Customers, our Family and our Employees. We are a verified Service Disabled Veteran Owned Small Business (SDVOSB) by the Department of Veterans Affairs (VA).
HISTORY
Skip the Warehouse was founded in 2011. We started in a two-bedroom apartment with zero ($0) dollars and a dream of selling USA Made products to all fifty (50) states. In the beginning, we had no existing company, no investors, no deep pockets and no support.
We started from scratch
. A couple great manufacturers gave us a chance and we grew tremendously over the years, doubling sales each year, because we stood and continue to stand by our core value of
providing excellent customer service
.

SERVICE
At Skip The Warehouse, great service isn't just a guarantee... it is a promise! If you deem our service to be inadequate, we will refund you 100%. We've been serving you long before we were "Skip The Warehouse." Skip The Warehouse was formed to re-shape the HVAC industry by bringing the product to you (homeowners and contractors alike). This means No Long Lines, No Checkout Counters, No Loading, & No Underpaid / Under-qualified Support Staff! We are here because of you, and our customer support will show it!
EXPERTISE
We have over 50 years of combined experience in the HVAC industry! We've worked in the field, a lot of times - we still do! We know the problems you are facing today, and we likely already have your solution. Our expertise has been utilized to bring quality products, to your quality workmanship! We don't leave behind our Homeowners that either have a weekend project or need some advice. Behind that, we have an IT team with over 25 years of combined experience in E-Commerce Solutions, Site Design, and Application Development. Why would you go anywhere else?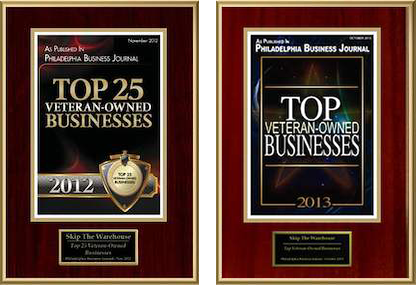 SUCCESS
Here at Skip The Warehouse, we realize that you need to be able to easily find a product, have confidence in the seller, and make an informed decision. We are here to aid in any decision-making process and would love to hear from you. Call or email us anytime and we will
respond within One Hour
. You will
talk to a live human being when you call
. That is guaranteed. We understand that our success is dependent upon your satisfaction!


STRATEGY
Our strategy is to become an international HVAC online retail store that can provide services to continuously satisfy the ever-evolving HVAC community and individual homeowners. We strive to accomplish a 100% customer satisfaction rate.



IN THE MEDIA






From all of us here at Skip The Warehouse, we thank you for choosing us! Semper Fidelis!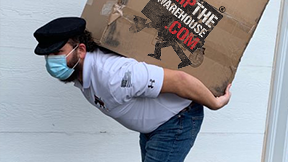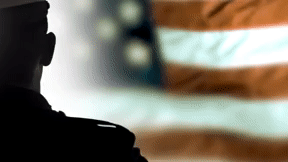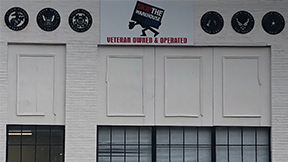 ~ The Skip The Warehouse Team ~